I have a Free Gift for you!
A Mini Guide- The HALT Method of Self-care (and Bonus: How to Set Boundaries)
Did you know that when you let yourself stay hungry, angry, isolated or run down, you no longer have the ability to think clearly or make good choices? The HALT method is a quick, easy way to check in and see what we need in the moment to take care of ourselves. Take care!
​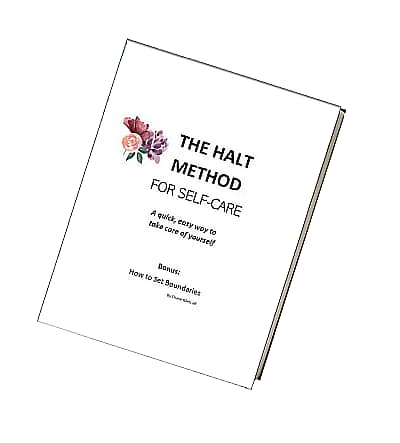 *I never send spam or sell your address*